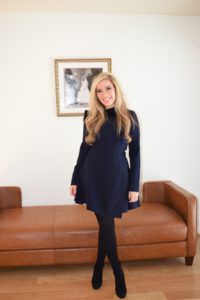 Lori is a relationship expert and matchmaker who has volunteered as a senior matchmaker for www.SawYouAtSinai.com and www.YUConnects.com for over 10 years. Lori loves introducing couples and supporting, guiding and counseling them as a dating coach. She makes herself available day and night to field questions and share advice on anything and everything, spanning from texting etiquette to proposal planning, and everything in between. She is honored and humbled to get to know each individual personally, while helping them navigate the dating process.
Lori has been consulted by and featured in the NY Post, The New York Times Magazine, Martha Stewart Weddings, Glamour, MSN, Bustle, Women's Health, Philly.com, Brides, Huffington Post, AskMen and more. Lori has also consulted for Fortune 500 companies on Human Resources issues and has served as Scholar in Residence in Synagogues and Universities nationwide.
In addition to matchmaking, professionally, Lori was elected to public office in Massachusetts in 2009 and previously worked for MSNBC in New York City and NBC News in Boston.
Lori graduated from Boston University in 2004 with a Bachelors of Arts in Music and earned her M.B.A. in Finance and Management from Fordham University in 2008 and Masters Certificate at the Juilliard School in Dalcroze Pedagogy and Piano.
Lori currently serves on the Board of Directors at Kohelet Yeshiva and the Union Fire Association, is a member of the CHOP Foundation of the Children's Hospital of Philadelphia, and was recently named as an ambassador to JScreen.
Lori and her husband Leon were married on July 4th, 2005 and reside in Philadelphia, and are parents to four adorable children, Chloe, Zachy, Gaby and Sammy.